THE CHOCOLATE EASTER STORY
Happy easter everyone!
I was talking to my friend Bob (84 years old) the other day and he said that Easter reminded him of chocolate so that got me thinking about chocolate and Easter eggs.
Chocolate Easter eggs. Why?
The earliest Cadbury chocolate eggs were made of 'dark' chocolate with a plain smooth surface and were filled with sugared almonds. The earliest 'decorated eggs' were plain shells enhanced by chocolate piping and marzipan flowers. Like this…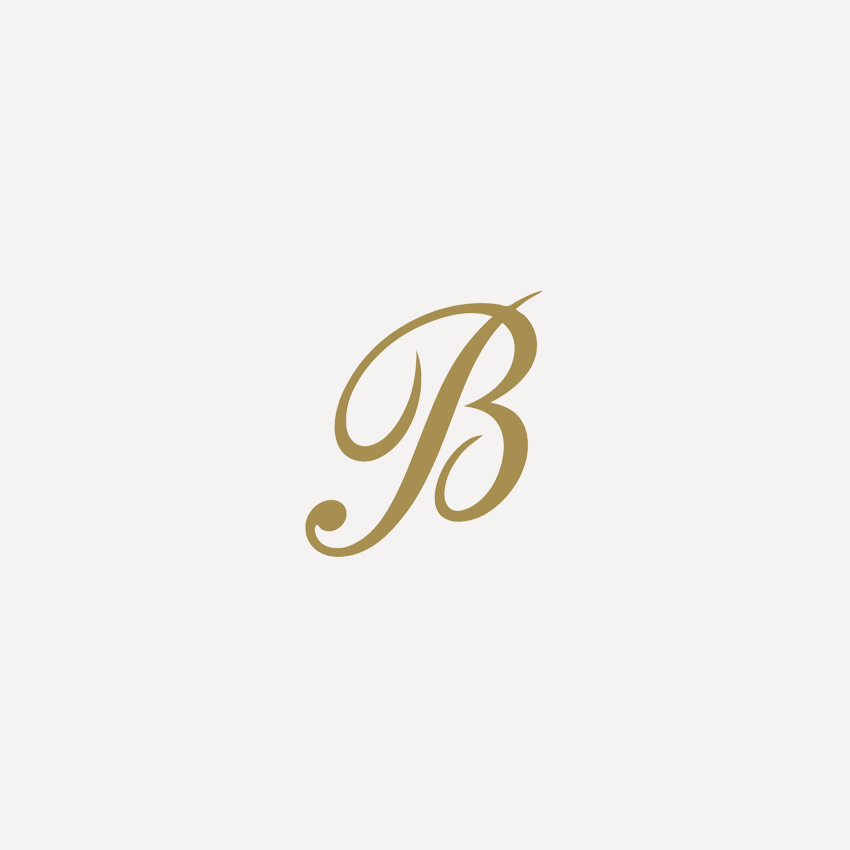 So I thought we could go on a bit of an EGG HUNT to discover the meaning of Easter for us, by telling the EASTER STORY WITH CHOCOLATE AND EASTER EGGS.
Hidden in the scriptures for all to discover is the first egg.
THE EGG OF HEAVEN
Here is a chocolate egg called "HEAVEN". It's described as a Creamy swiss milk chocolate coating with a gorgeously soft dark hazelnut truffle center. Someone said "if there's no chocolate in heaven then I'm not going"
But over 2000 years ago Jesus brought a message of hope and love to the world at easter. He talked about the Kingdom of Heaven.
So the first egg on our egg hunt is heaven. Since we are on an egg hunt, let me ask you a question. Are you "as sure as eggs" that you are going to be with God in heaven?
If God were to ask you, "why should I let you into my heaven?" What would you say?
If you are not as sure as eggs what the answer is to that question, then the good news of Easter is worth finding. And this Easter egg hunt will be worthwhile.
Did you know that the bible tells you that you can be as sure as eggs that you will go to be with God in heaven?
1 John 5:13 in the bible says "these things I have written to you . . . That you may know that you have eternal life . . ." 
The egg has always been a symbol of the gift of new life,
The bible says, ". . . The gift of God is eternal life…" (Romans 6:23).
If I gave you a gift of an Easter egg today I wouldn't expect you to pay for it or try to earn it. It's free, and heaven is also a gift, and like any other genuine gift, it is not earned or deserved.
You probably thought that getting to heaven involved you living a good life and doing good deeds. 
Actually, no amount of personal effort, good works, or religious deeds can earn a place in heaven for you.
Ephesians 2:8,9 in the bible makes it very clear. It says "God saved you by His grace when you believed. And you can't take credit for this; it is a gift from God. Salvation is not a reward for the good things we have done, so none of us can boast about it."
Since heaven is a gift, what stops us from getting into heaven?
To find some clues for the answer, you will need to find the next Easter egg on this Easter egg hunt.
A true Easter hunt has to include talking about
THE BAD EGGS
Bad Egg © Ross Cochrane
The TRUE EASTER STORY has some BAD EGGS.
So who are these bad eggs?
JUDAS
Judas was a Bad Egg. He made a deal with the Jewish leaders. He wanted to have a Nest Egg for his retirement. They gave him 30 pieces of silver to betray Jesus and he led a crowd armed with swords and carrying torches. The mob included soldiers to arrest Jesus. Judas arranged a signal for them and he betrayed Jesus with a kiss, the traditional greeting of the day.
We think of Judas now as the Rotten Egg of the dozen disciples, disliked now by everyone because of his sin, his betrayal of Jesus and his bad Egg-sample.
PETER
But even Peter was a sinner. Peter claimed he would follow Jesus to his death, but when people started asking if he knew the man who was arrested, he must have had scrambled eggs for brains because he denied he knew Christ three times before the rooster crowed twice.
PONTIUS PILATE
The Roman Governor, Pontius Pilate tried to walk on eggshells and please the people but he couldn't wash his hands of the sin of crucifying Jesus.
THE RELIGIOUS LEADERS AND THE MOB
The sinful mob, egged on by the religious leaders ensured that Jesus was handed over to be crucified. They all had hearts like hard boiled eggs.
US
But the bible says it was not only Judas and Peter and Pilate and the Jewish leaders and the mob who were sinners.
The Bible says we are ALL SINNERS. Romans 3:23 in the Bible says "For all have sinned, and come short of the glory of God" We are all Bad Eggs when it comes to our sin.
Sin can include things like betrayal, and lying or evil thoughts, but mostly it means not being willing to obey God's purposes for our lives.
None of us are Good eggs, no not one. None of us can get to heaven by ourselves because of our sin. We cannot save ourselves. None of us are perfect enough for heaven. Our sin is egg-sposed and the question is – is there any egg-scape.
The good news is that the whole point of Easter is hope. In spite of our sin, the next egg on our egg hunt tells us a little bit more about the real hope of the Easter Story.
OUR EGG-STRAORDINARY GOD
GOD IS LOVE
God is merciful, and therefore doesn't want to punish us for our sin.
This is because  " . . . God is love" (1 John 4:8). And He says, " . . . I have loved you with an everlasting love" (Jeremiah 31:3).
GOD IS JUST
But the same bible which tells us that God loves us, also tells us that God is just and therefore must punish sin. He says in Exodus 34:7 (NLT) "but I do not excuse the guilty."   
And Ezekiel 18:4 (NLT) "for all people are Mine to judge—… and this is My rule: the person who sins is the one who will die."  
God loves us but doesn't love our sin and must judge us.
So, is there any egg-scape?
The problem of our sin is "a hard egg to crack," something we can't solve, or deal with.
But our eggs-tremity is God's opportunity
God solved this problem for us by the next egg in our egg hunt. The most important egg of all, that tells us the egg-ceptional message of Easter. 
So where is our next Egg? Or more accurately WHO is the next egg?
JESUS – THE ONLY TRULY GOOD EGG
Who is He? The Bible tells us clearly that He is the infinite GOD-MAN.
"In the beginning was the Word (Jesus). . . and the Word (Jesus) was God. And the Word (Jesus) was made flesh, and dwelt among us . . ." (John 1:1,14).
Jesus refused to walk on eggshells with people. He told it like it was. When He came to the temple in Jerusalem and found it had become a marketplace, He chased away the money changers and overturned their tables.
Jesus Christ came to earth and lived a sinless life. He was the only really Good Egg, but while He was on earth, What did He do?
HOT CROSS BUN = DEATH OF JESUS
The Hot Cross Bun at Easter reminds us that Jesus died on the Cross to pay the penalty for our sins.
He was crucified between two thieves. The Jewish rulers and the Roman soldiers mocked Him.
Jesus died and was buried in a borrowed tomb.  
That's what we remember on GOOD FRIDAY.
EASTER EGG = RESURRECTION
But the Easter egg for Christians is a symbol of the tomb and when we crack open the egg like this one, it represents the empty tomb of Jesus.
Jesus rose from the dead. Early on Sunday, the women went to the tomb and found the stone rolled away and the tomb was empty. Angels told them that He had risen from the dead. Mary saw Him face to face and thought he was the gardener.
They ran and told the disciples. Later, Thomas, who was a bit of an egghead, said he wouldn't believe unless he had scientific evidence. But he ended up with egg on his face when Jesus appeared to him and asked him to touch the wounds in His hands and side.
What's all this got to do with the price of eggs?
Easter eggs are a symbol of hope and new life. Today billions of people all over the world believe that by dying and coming back to life Jesus gave people the chance to know God in a personal way.
What does Easter mean for our lives? 
Jesus Christ bore our sin in His body on the cross and now He offers you eternal life (Heaven) as a free gift.
There's only one way to receive this gift.
And this gift is received by Faith.
5. FAITH – PUTTING ALL YOUR EGGS IN ONE BASKET
Easter tells us about the only time when it is absolutely safe to "to put all your eggs in one basket", and that's when we trust, rely on and cling to one person, Jesus, for our eternal security.
Saving faith is putting all your eggs in the one basket. Trusting in Jesus Christ alone for eternal life. It means resting on what he has done rather than in what you or I have done to get us into Heaven.
Acts 16:31 says ". . . Believe (trust) on the Lord Jesus Christ, and you will be saved . . ."
The question that God is asking you now at this Easter Service is would you like to receive the gift of eternal life?
THE COMMITMENT EGG
So here's what we are going to do.
If you would like to put your faith in Christ alone this Easter, you can go to God in prayer right now. You can receive His gift of eternal life through Jesus Christ right now.
"For it is by believing in your heart that you are made right with God, … For "Everyone who calls on the name of the Lord will be saved." (Romans 10:10,13).
If you want to receive the gift of eternal life through Jesus Christ, then I encourage you to pray this beautiful Easter prayer right now. In fact, why don't you all repeat these words after me?
"Lord Jesus, thank You for Your gift of eternal life. I know I'm a sinner, and do not deserve eternal life. But You loved me so much, that You died and rose from the grave, to purchase a place in Heaven for me. I now trust in You alone, for eternal life, and I repent of my sin. Please take control of my life, as Lord of my life. Thank you so much!"
If this prayer is the sincere desire of your heart, look at what Jesus promises to those who believe in Him "I tell you the truth, anyone who believes in Me HAS ETERNAL LIFE." (John 6:47).
THE FAMILY SIZE EGG
"But as many as received Him, to them gave He power to become the children of God, even to them that believe on His name"(John 1:12).
EASTER IS YOUR SPIRITUAL BIRTHDAY—a day you will always want to remember! A day when new life was hatched in you. The Bible speaks of those who receive eternal life in these words:
"They are reborn—not with a physical birth resulting from human passion or plan, but a birth that comes from God." (John 1:13).
The Good News of Easter is that GOD SOLVED THE PROBLEM OF OUR SIN. 
This is EGG-CELLENT, EGG-CITING AND EGG-STAORDINARY news! It is EGGSTRA-SPECIAL for us! Easter is not just another EGG-CUSE for CHOCOLATE!
Easter is more than a beautiful story, it's the promise of life and eternal glory
Easter is the only time when it's perfectly safe to PUT ALL YOUR EGGS IN ONE BASKET by Trusting in Jesus alone for our eternal salvation.
So GET CRACKING. Have a SPEGG-TACULAR, EGG-CEPTIONAL and Happy Easter.
HE IS RISEN! 
Pastor Ross